There are several ways to contact our team of professionals. If you have a specific question or query or would like to obtain a quote for a specific job, the quickest way to contact us is by calling the number below. If you need immediate assistance for any reason, please call in order to obtain a fast response.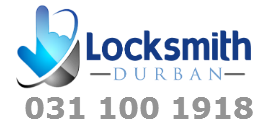 The areas we cover are detailed below. Please visit our areas page for further information about the exact coverage of Locksmith Durban.
You can use our online quote function for a fast, free no obligation quotation for any of the services that we offer. Click below to fill out the online quotation form.
If your inquiry is not of an urgent nature, please submit your details using the form on the right. Remember to provide your contact telephone number or email so we are able to reply to you in a timely fashion.