Commercial Locksmiths in Durban offering great value
We offer the complete range of services to Durban's commercial business district and local business owners throughout. Commercial jobs tend to be slightly larger jobs than your average residential call out and cost effectiveness and quality of workmanship is always our up most priority.
Hotels, Bars, Shops & Casinos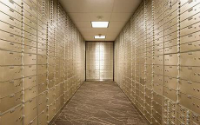 For many years, we have been providing our local locksmith services to a range of businesses within Durban and take on jobs from simple maintenance through to complete overhaul of locks and security systems. Digital locking systems in hotels can be serviced, maintained and repaired and we are available 24 hours a day to deal with issues as and when they arise. We are also safe specialists so whether you are having issues with your current safe or you need advice on a new one, call and talk with the experts for an honest evaluation of your requirements.
Landlords
We offer very competitive rates to local landlords throughout Durban and the surrounding area. Quite often, when a tenant vacates a property, it is necessary to change the external locks throughout for security reasons. Not only can we provide this service but can also duplicate the keys for you on site saving you hassle further down the line. We also cater for landlords when tenants require access after losing keys or being locked out from the property and will also provide replacements locks as and when necessary.
Banks and Financial Institutions
Banks and other financial institutions within Durban rely on our services to enable them to comply with the ever changing regulations relating to security within their premises. Whether its upgrading safes or replacing keypad entry systems or digital lock timers, we have always been on hand to offer our expert advice and quality workmanship. All commercial work is undertaken by the highest qualified local locksmiths who conform to all the relevant training and qualification requirements.